Innovation & Advanced Technology
Innovation & advanced technology​. Since 1969
Since 1969, Anteo has manufactured the widest range of cutting-edge tail-lifts available worldwide. This is the fruit of constant research into new production technologies, highly qualified personnel and a continuous process of internal training. And it is the fruit of CNC and FMS control systems that maintain high quality standards in production processes and of 3D design integrated with structural finite element analysis in the pursuit of new transport and distribution solutions.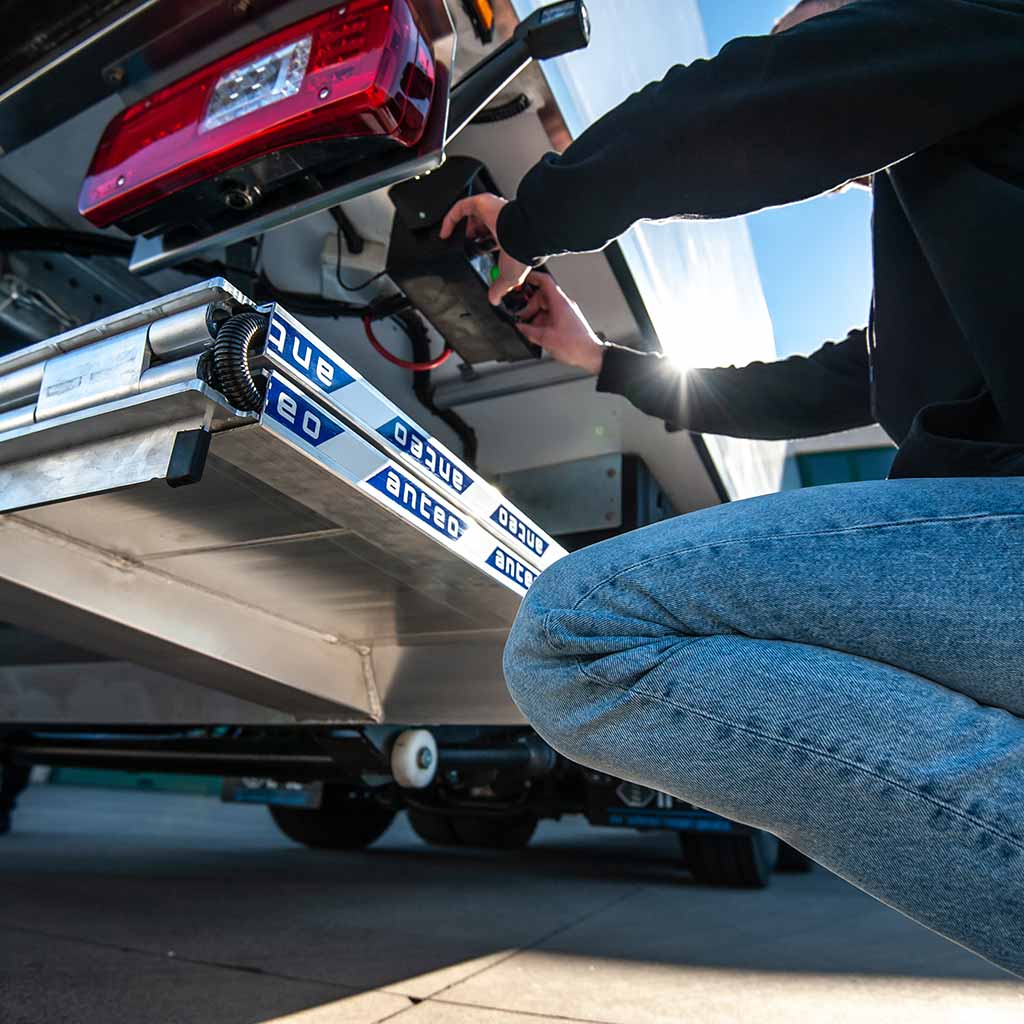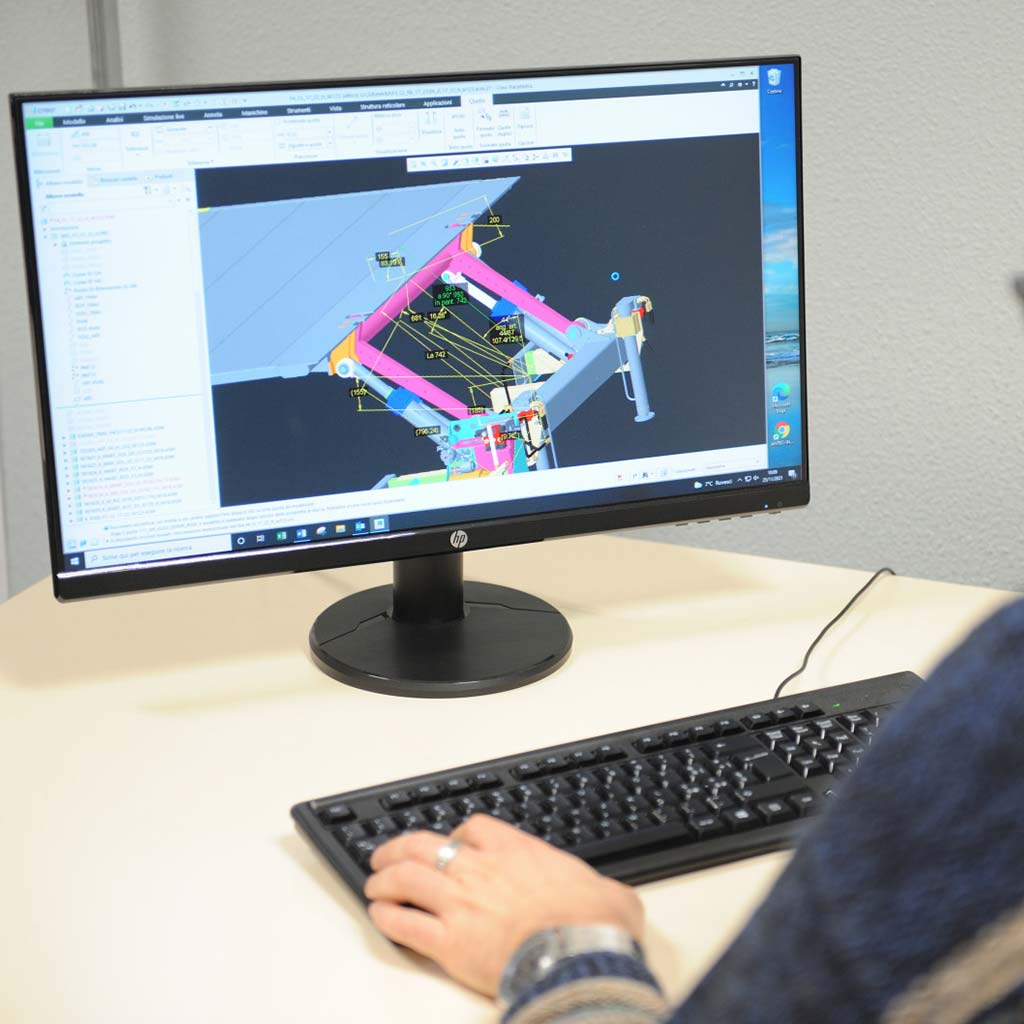 Engineering & Excellence. Since 1969
Anteo has a streamlined just-in-time production system, robotized Flexible Manufacturing Systems, advanced information technology tools and close-knit professional team.
All of this provides customers with the best support and service at all times.
Design for Reliability. Since 1969
To realize highly reliable products, the key word is design, and for this reason we at Anteo adopt the following basic rules:
We carry out 3D finite element structural analysis of products and components
We test every prototype tail-lift with 50,000 fatigue cycles before commencing large-scale production
We elaborate simple but functional designs
We curate every detail of every component
We use electrical parts without electronic components that are less susceptible to malfunctioning and are easy to maintain
We meticulously quality control the entire production process: all steps are monitored and tracked from the selection of incoming raw materials to the production line, final functional testing of the tail-lifts, packing and shipping to customers.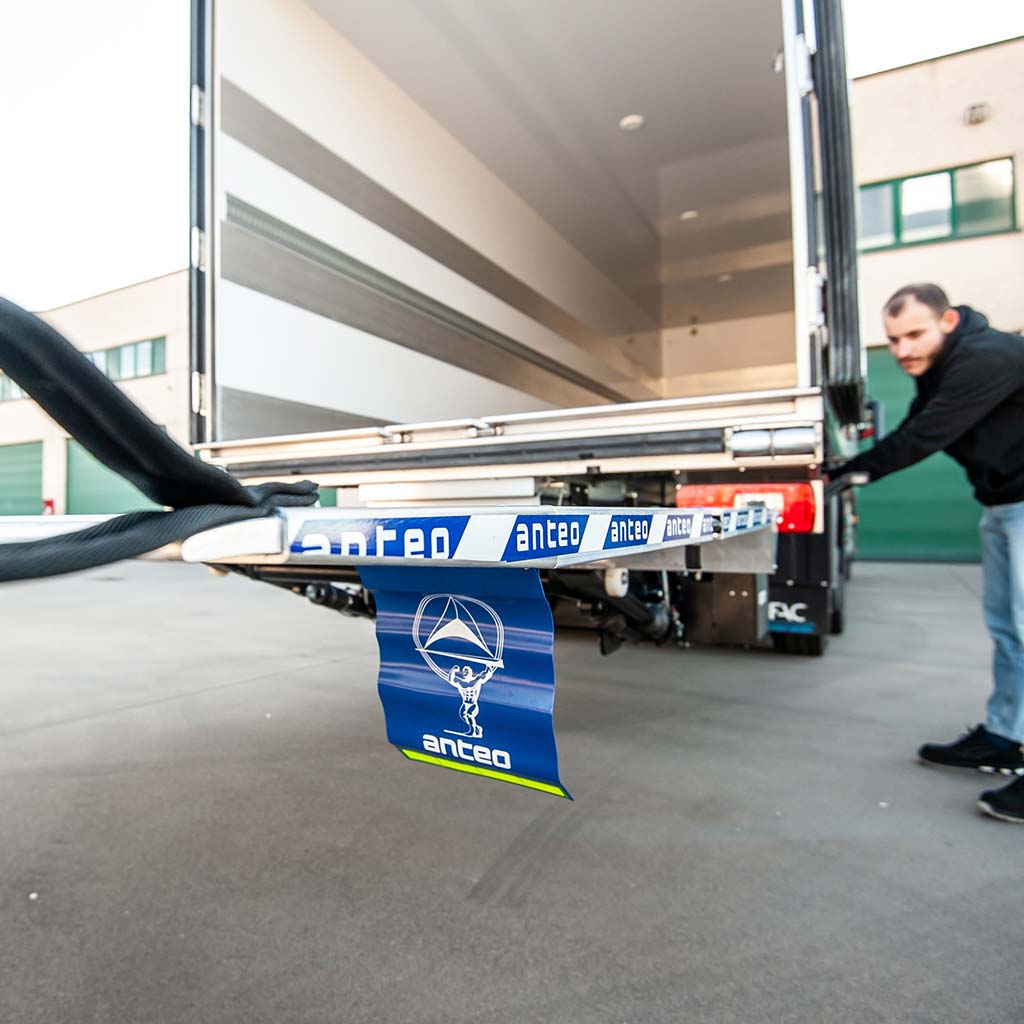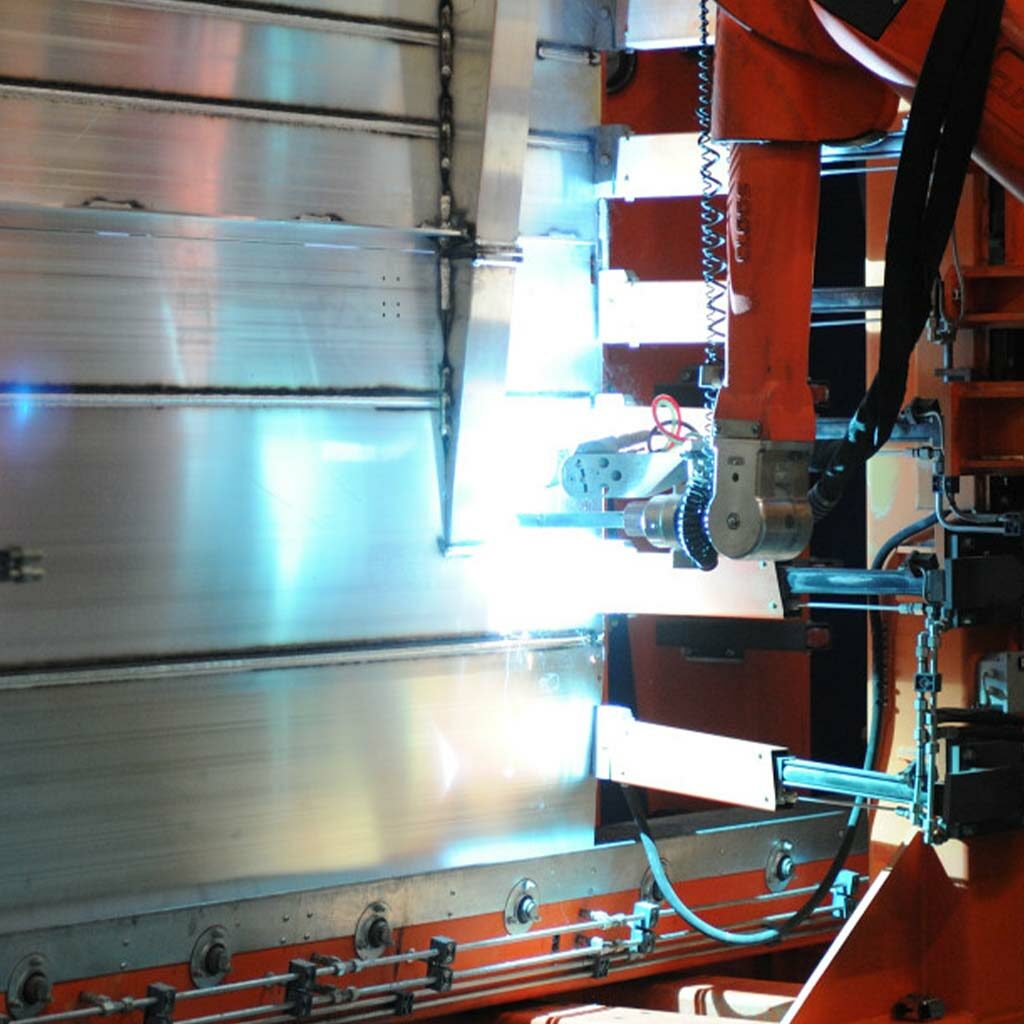 Più leggerezza, più sicurezza. Le sfide Anteo per il futuro
Puntare all'eccellenza e alla massima efficienza significa investire continuamente nell'innovazione dei prodotti e dei processi aziendali, mettendo al centro il cliente con le sue specifiche necessità di utilizzo delle sponde.
Più leggerezza
Ridurre il peso delle sponde significa ottenere un concreto risparmio nei consumi di carburante e la possibilità di aumentare la portata utile del mezzo, rendendo più efficiente l'esercizio dell'autocarro.
Grazie all'utilizzo di acciai alto-resistenziali in grado di ottimizzare le performance di peso e rigidità è stato possibile ridurre in modo significativo il peso delle macchine, ottenendo allo stesso tempo una maggiore robustezza e un'eccellente risposta fisico-meccanica alle sollecitazioni.
Più sicurezza
La sicurezza dell'operatore durante l'utilizzo della sponda caricatrice è al centro dei nostri studi. Negli ultimi anni abbiamo sviluppato parapetti più performanti, installabili anche su sponde retrattili, sensori in grado di monitorare la corretta posizione della sponda quando il veicolo è in movimento, adottato nuovi microinterruttori più efficienti e sensibili che bloccano la rotazione del pianale fino a che non si trova in prossimità del suolo.
Il comparto ricerca e sviluppo è sempre alla ricerca di nuove soluzioni per rendere le sponde Anteo più performanti, più sicure e anticipare le esigenze del mercato.

Would you like to know more about Anteo tail lifts or receive a quote for installing your new tail lift?