Tail lifts with built-in Italian quality
Every Anteo tail lift is designed and built at our factories in the area between Bologna and Ferrara.
We have more than 130 models of hydraulic tail lifts for trucks and commercial vehicles that are available in over 30,000 configurations.
This means that we have products to meet any demand for loading capacity and installation on any model of vehicle.
Quality drives our work. We strive for excellence and the highest quality in every aspect from performance and capacity to safety, research, innovation and range.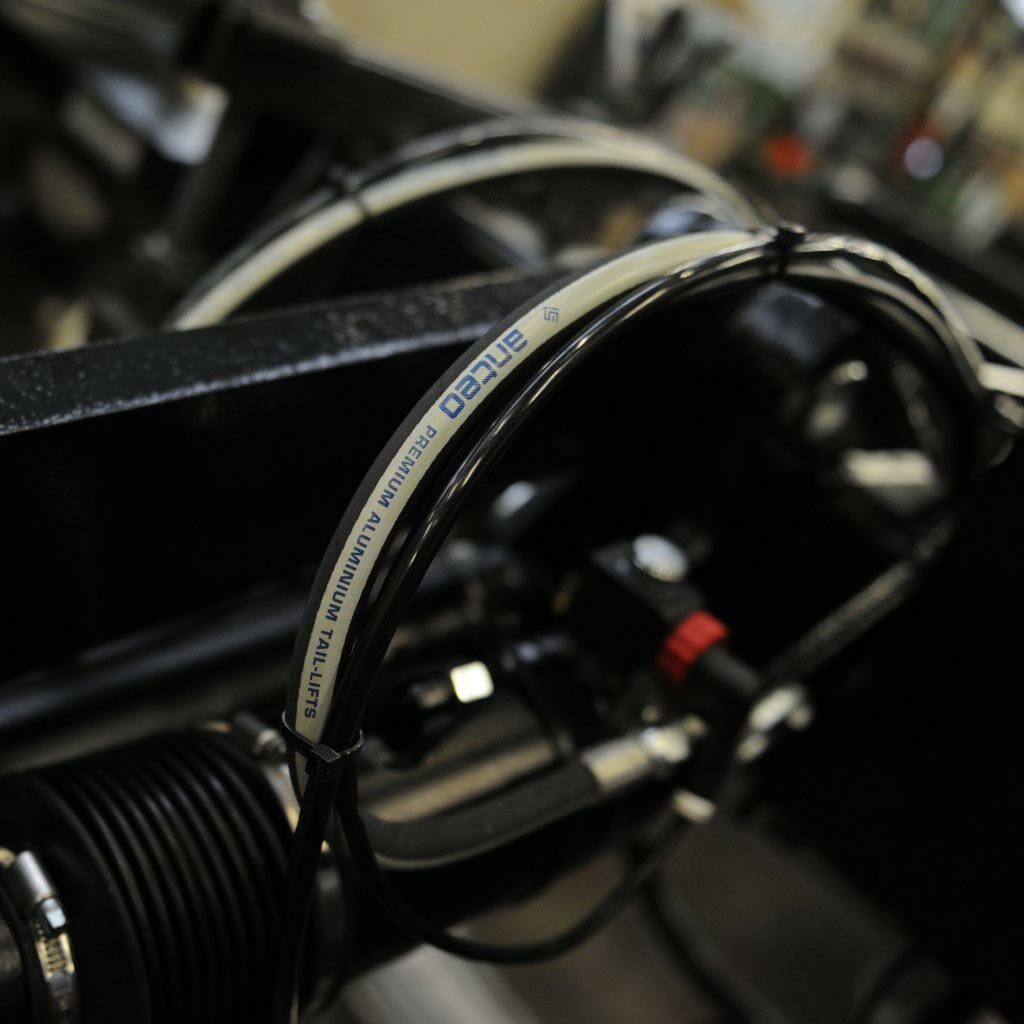 Quality + wide range + best of Italianness
Every Anteo tail-lift is 100% built at our Italian facilities.
We have more than 130 models available in more than 30,000 configurations. This allows us to manufacture tail-lifts on demand to meet the specific needs of every customer.
Quality drives our work. We pursue utmost quality in all aspects from performance to capacity, safety, research, innovation and range.
2 production facilities
We have 2 production facilities that cover the entire production cycle of Anteo tail-lifts.
The Anteo 1 facility comprises the production workshop for the aluminium platform, assembly machinery and the final product testing and inspection department.
The Anteo 2 facility handles customization and packing for worldwide shipping of our tail-lifts and spare parts.
Anteo worldwide
We have Anteo dealers all over the world and workshops that can provide qualified services and comprehensive assistance.
The excellence of our sales and support services that accompany the Anteo product has allowed us to distinguish ourselves and be recognized as lifting specialists the world over.
ENGINEERING & EXCELLENCE
Text: Anteo employs a just-in-time production method, automated flexible manufacturing systems (FMS), cutting-edge IT solutions and a team of industry-leading professionals. All this ensures only the finest products and services for our customers.
QUALITY, PRECISION, RELIABILITY
Rigorous stress testing that simulates real-world loading and unloading operations is performed before mass production of tail lifts can even begin.
SAFETY FIRST
Operator safety during loading and unloading combined with the reliability of the tail lift when operational and travelling is one of the priorities into which we invest resources and know-how to consistently raise our own exacting standards of safety.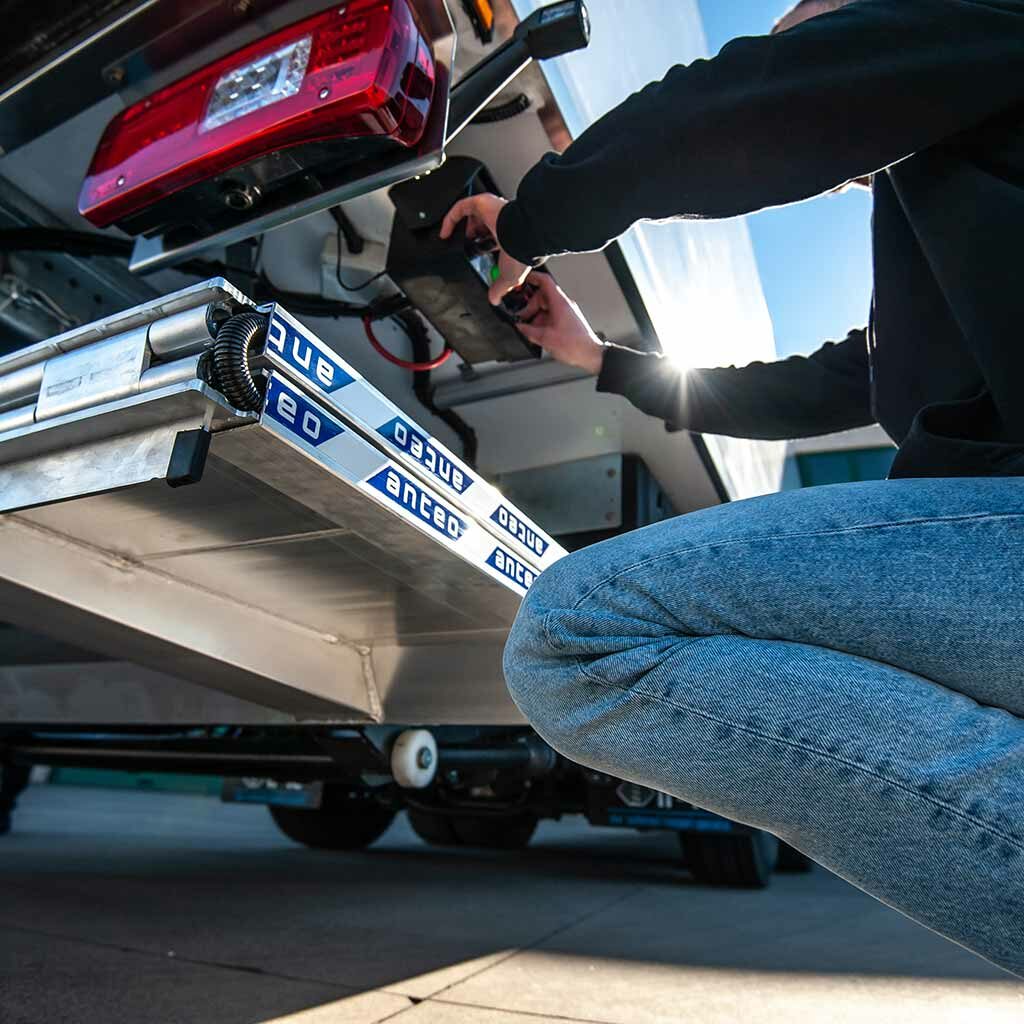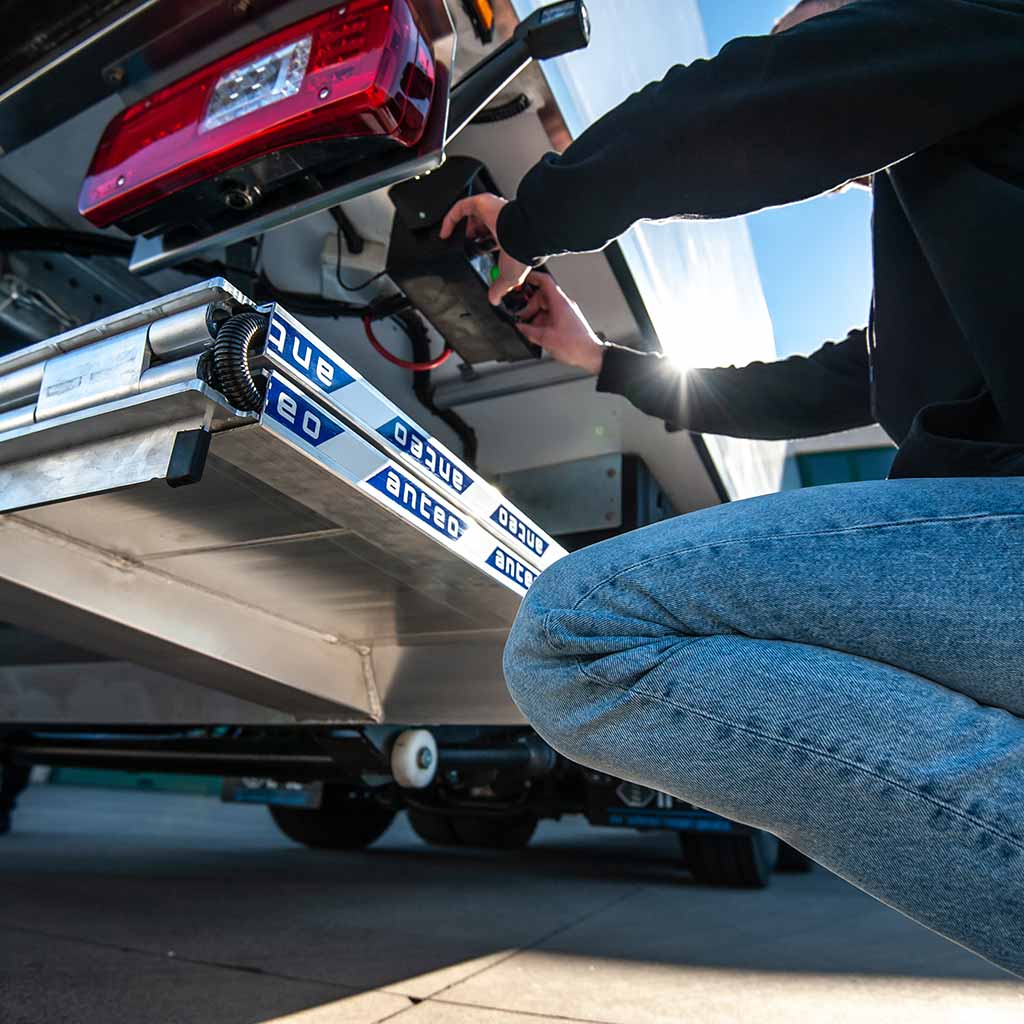 Two factories, one network actively involving the local area
The two manufacturing facilities at the heart of Anteo cover the entire production cycle of our tail lifts.
The Anteo 1 facility houses the production workshop for the aluminium platforms, the assembly lines, and the final testing and inspection department for our tail lifts.
The Anteo 2 facility is where tail lifts are customised, and our products and spare parts are packaged and shipped around the globe.
We have a network of highly specialised manufacturers throughout the local area around our two main facilities that produce components for Anteo tail lifts.
Having each individual division nearby gives us complete control of production and guarantees fast turnarounds with delivery timelines of four to five weeks, plus we can ensure our high standards of quality are maintained.
For our customers this means a reliable 100% Italian product approved only after strict inspections of each tail lift and the entire supply chain.
Anteo gives you the guarantee that you can count on a robust, reliable, Italian-made tail lift as well as a support network that is always ready to assist you with whatever you need from choosing the right solution through to maintenance and servicing.
Our only goal is to be your best partner for your business.
"Great strength and power". The story of a giant.
Anteo was launched in 1969 to produce bespoke hydraulic cylinders that were designed and made to customers' specifications.
The company is named after Antaeus, a giant in Greek mythology who symbolised great strength and power.
In 1989 Anteo harnessed the wealth of experience gained over years producing hydraulic components for major European manufacturers to begin large-scale production of tail lifts and soon earned widespread national and international recognition.
The turning point came in 1992, when Anteo launched a new range of tail lifts for road haulage.
Anteo combined its years of experience in the hydraulic sector with effective business strategies, cutting-edge technology, and a passionate desire for quality to ensure global success.
Anteo restyled the logo to mark the company's 45th anniversary. The new design conveys the prestige, strength, excellence, technology and reliability for which Anteo is renowned and the values it represents in Italy and overseas – A World-Class Company .