Safe and reliable tail lifts to facilitate your work
La sicurezza è fondamentale soprattutto per chi, ogni giorno, si trova su strada e deve gestire il carico e scarico di merci ingombranti e pesanti, anche in condizioni avverse.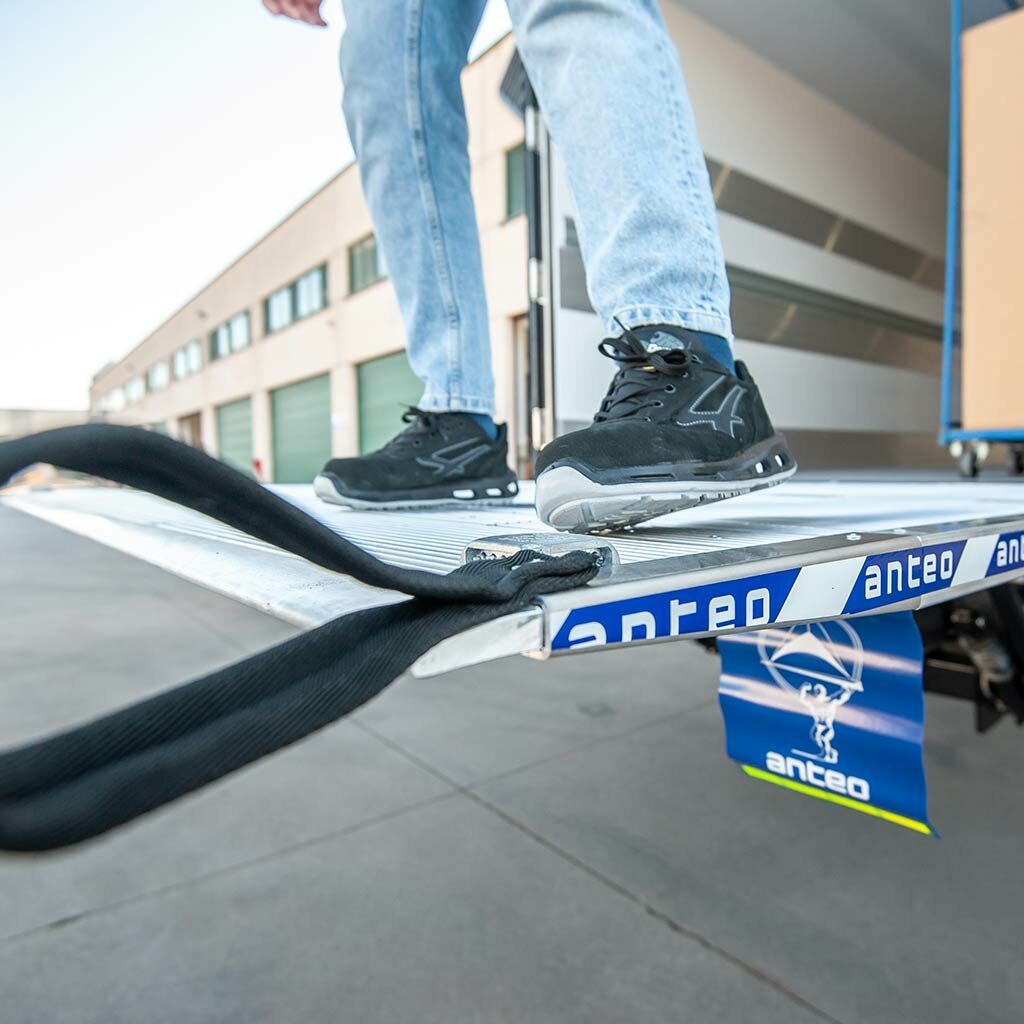 All Anteo tail-lifts are equipped with safety systems that conform to EC 2006/42 standards and a complete kit including:
Lit control panel made of impact-resistant material, requiring two-hand operation
Soundproofed hydraulic control unit
Electric motor with thermal safety device that stops the tail-lift in case of overheating
Flow control valves integrated within the cylinders to limit descent speed in the event of the breaking or bursting of a hydraulic tube
Safety switches on every hydraulic cylinder
Inclination of rotation cylinders blocked during descent of the platform to the ground
Automatic platform inclination at ground level
Flags on the platform
Operator area clearly marked on the platform
Protection bars conforming to REG 58 UNECE
CE conformity marked
Use and maintenance manuals and functional testing certificates included with the tail-lift

All steel parts are treated with KTL hexacrylic electrocataphoresis.
Best Protection against Corrosion
To all steel parts of the lifting mechanism has been added a TEXTURE PAINT FINISHING heated at 180 degrees celtius to ANTEO KTL PLUS (the hexacrylic electro-cataphoresis )
ANTEO TEXTURE PAINT FINISHING & KTL PLUS , THE BEST POSSIBLE PROTECTION AGAINST CORROSION.
All steel parts are treated with KTL hexacrylic electrocataphoresis.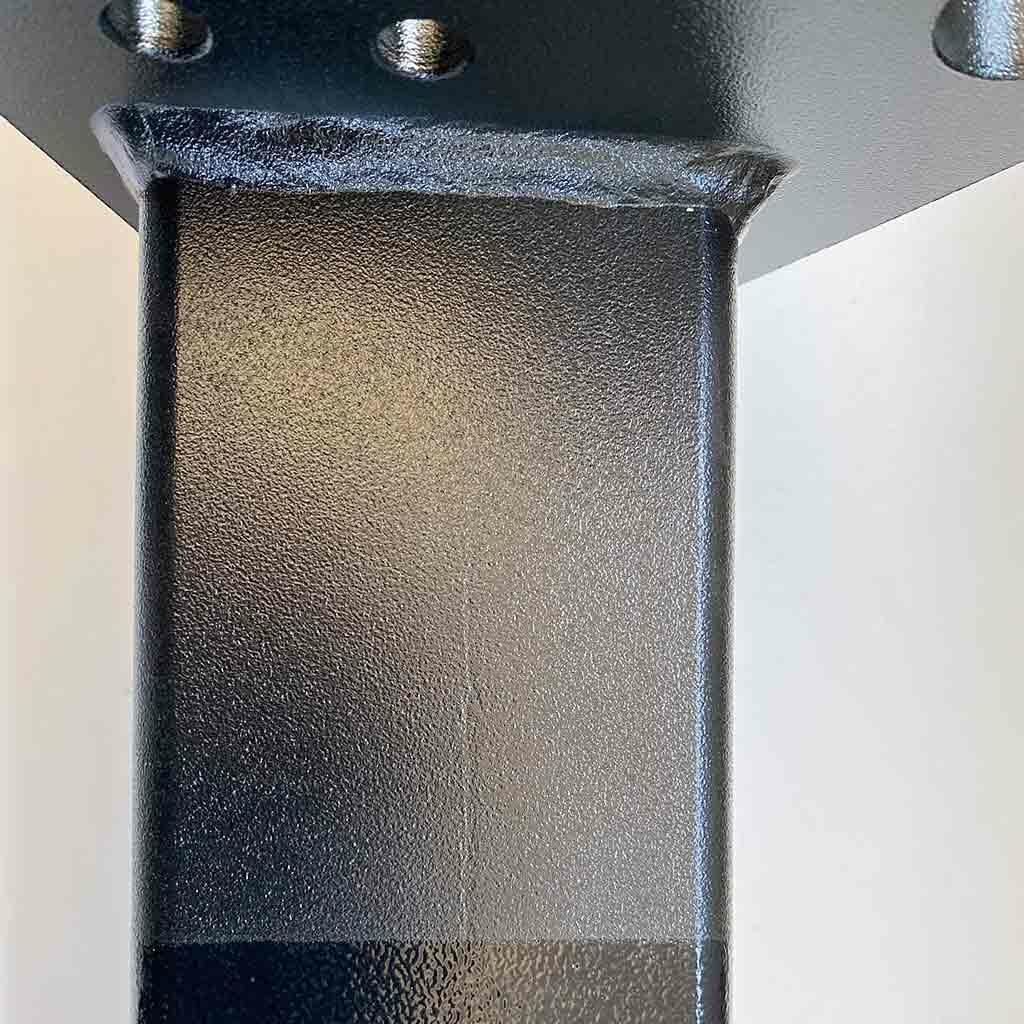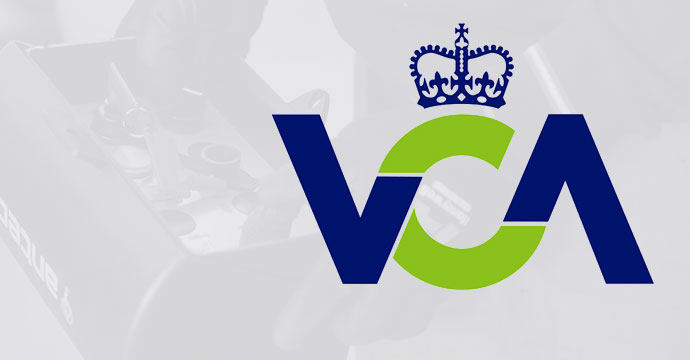 RMC R10 UNECE
RMC R10 UNECE automotive electromagnetic compatibility certification.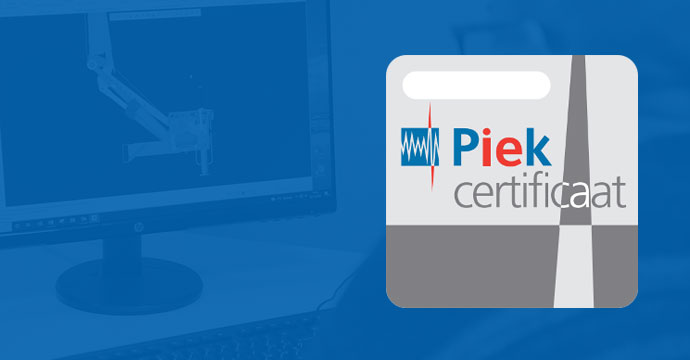 Piek soundproofing certification
F3 CLP 10-15-20-30 special tail-lifts from 1000 to 3000 kg for silent operation during night deliveries (includes silenced power supply unit, sound-absorbing platform coating and automatic trolley stops)

Would you like to know more about Anteo tail lifts or receive a quote for installing your new tail lift?