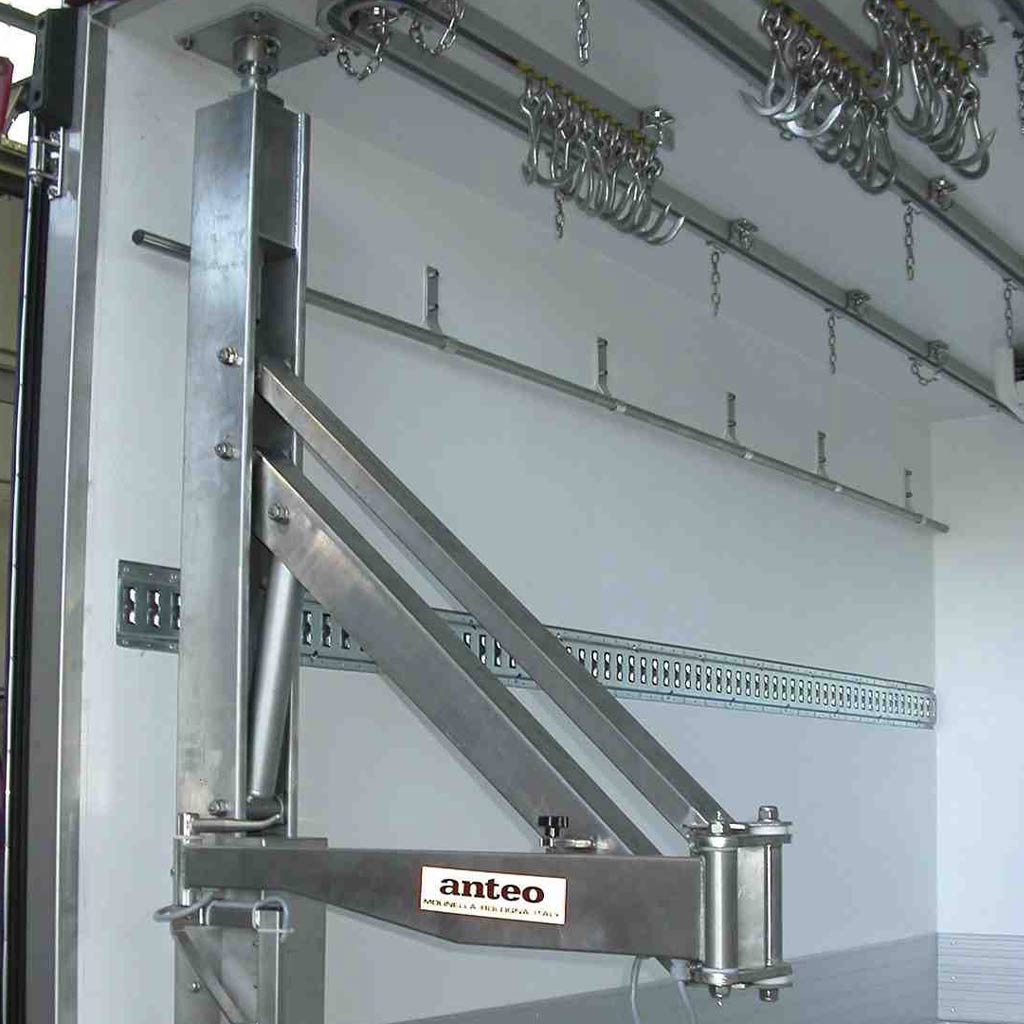 Capacity: 150 kg.
The hydraulic arm F3BC1, for loading and unloading foodstuff, has been designed for light commercial vehicles or panel vans equipped with fridge body.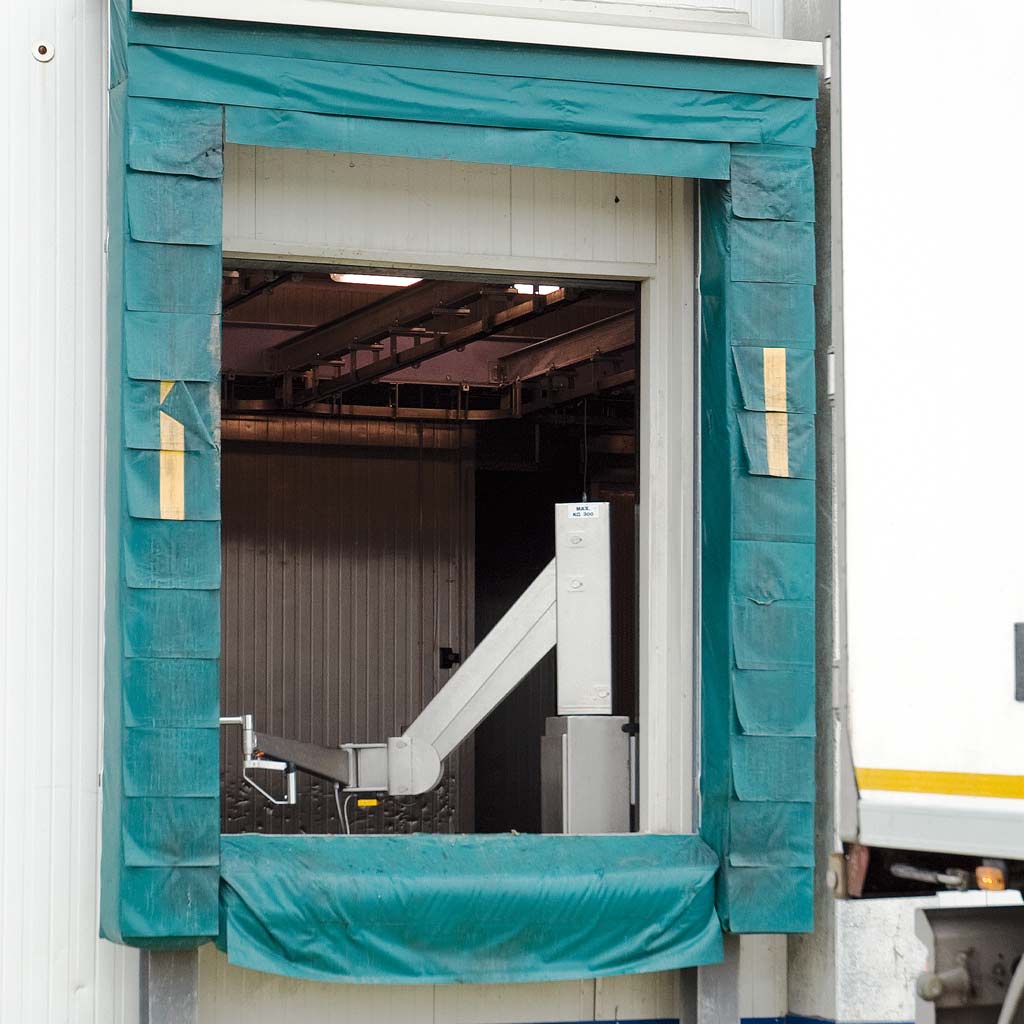 Capacity: 300 kg.
The F3 BC 2 hydraulic arm loading arm is fully made of stainless steel. Thanks to the useful capacity of 300 kg, it is very solid, easy to use and really handling during the loading and unloading operations permitting or reduce
Aggiungi funzionalità alla tua sponda
Accessori per sponde idrauliche
Le sponde Anteo prevedono, di serie, molteplici funzionalità che permettono un utilizzo agevole e sicuro delle sponde. Sono disponibili, su richiesta, una vasta gamma di accessori dedicati per migliorare le performance.