F3 HD-RE 035 is a retractable tail-lift semi-automatic for installation under panel vans. The box that contain the lift is produced in aluminium with reduced dimensions that allow installation on a wide range of vans such as:
Citroen JUMPER – RELAY (L2, L3,L4)
Fiat DUCATO (L2, L3, L4)
Ford TRANSIT (L2, L3)
Mercedes Benz SPRINTER (L2, L3)
Nissan NV400 (L2, L3)
Opel MOVANO (L2, L3)
Peugeot BOXER (L2, L3, L4)
Renault MASTER (L2, L3)
Volkswagen CRAFTER (L2, L3)
Man TGE (L2, L3)
1200 mm deep | 830 mm wide
Electric deployment and stowage
 Battery Disconnect Device With Key Main Switch;
Emergency Mechanical Hand Pump;
Toe Guard Protection Bridge Plate;
Automatic Safety Flap For Wheelchair;
Hinged Safety Gates.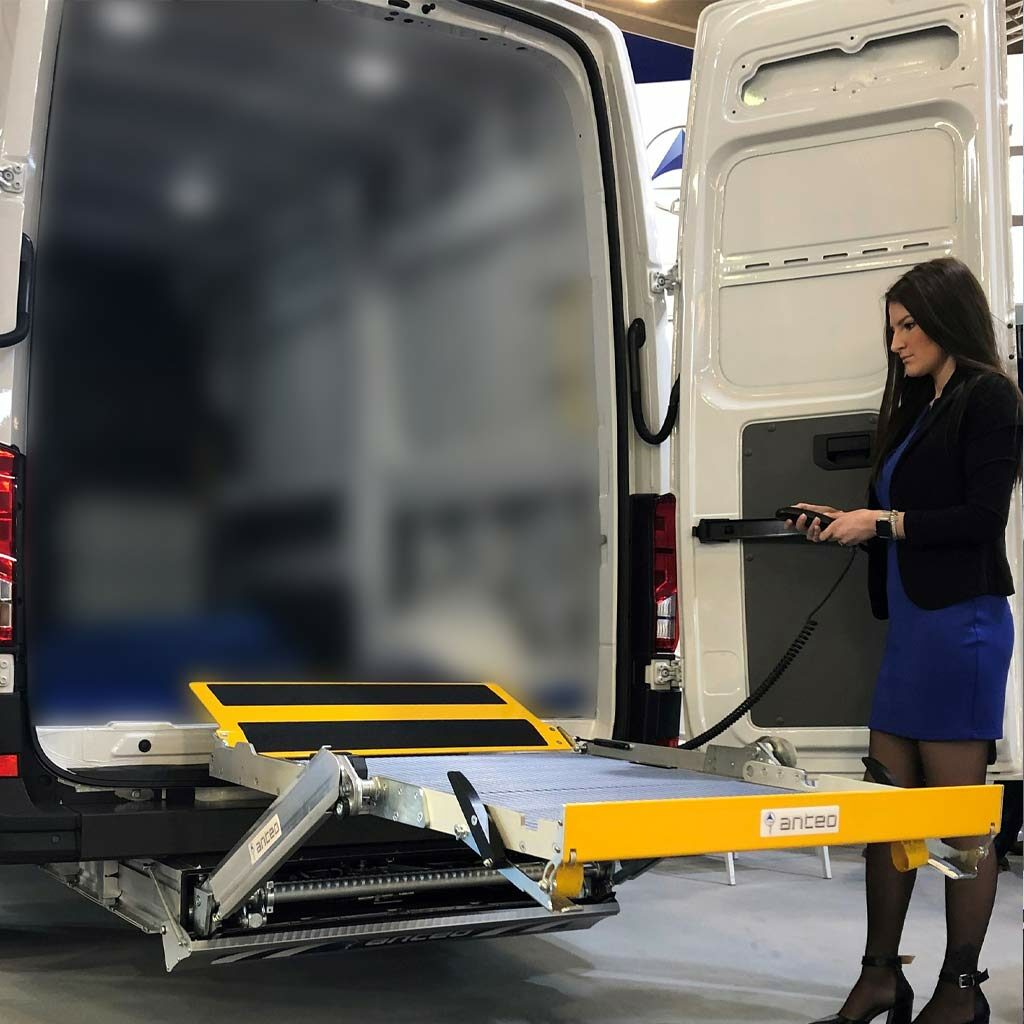 Would you like more information or a free quote?
Fill in the form with your data, an area manager will contact you to give you all the information you need and guide you in choosing the most suitable tail lifts for your needs.
Guarda il video
Anteo F3RE retractable tail-lifts
Would you like more information or a free quote?