F3 RE 10/17/22 AM with Aluminium Slyders, so attractive pricing and ideal to equip rental vehicles. The 5 cylinders F3 RE 10/17/22 AM is a strong and compact lift, with very high performances. Smooth hydraulic automatic tilt, high stiffness ideal to equip vehicles for customers that like high performances. The F3 RE 10 is available with a wide variety of versions, with single or doulbe fold platforms, to suit commercial trucks up to 12 T GVW. The F3 RE 17/22 AM is available with double fold platforms only and can fit on rigid, trailers or semi-trailers form 10 T GVW and up. (for single fold platform version please refer to F4 RE 17/22).
from 1283 to 1783 mm rear bumper EEC type approved
hydraulic (with memory feature)
Alloy guides and hydraulic motor
Black KTL plus and powder paint
Inside body remote control;
Radio remote control;
Foot operated controls on platform;
Blinking lights on platform;
Roll stop;
Torsion bar.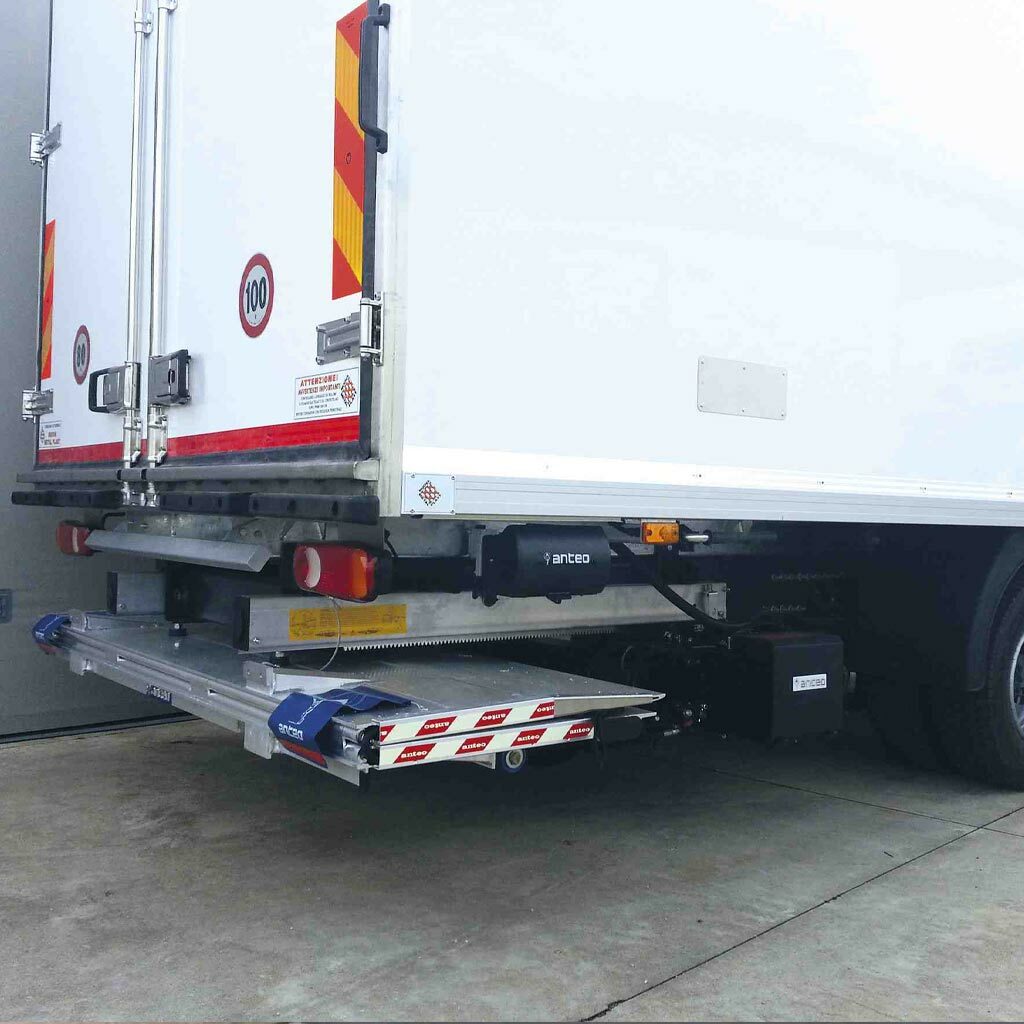 Would you like more information or a free quote?
Fill in the form with your data, an area manager will contact you to give you all the information you need and guide you in choosing the most suitable tail lifts for your needs.
Guarda il video
Anteo F3RE retractable tail-lifts
Guarda il video
Anteo F3RE Operational video
Would you like more information or a free quote?