Anteo tail-lift, Fridge series, for insulated vans without rear doors. Less weight, more useful capacity on the vehicle, faster unloading, and therefore more profit. Weight of only 520 Kg for 1.500 Kg capacity at 600 mm load centre. An integrated structure consisting of aluminium and synthetic material gives to the tail-lift Fridge strength and lightness. (Patented).
1598, 2195, 2340 mm rear bumper EEC type approved
hydraulic (with memory feature)
Black KTL plus and powder paint
Inside body remote control;
Radio remote control;
Foot operated controls on platform;
Blinking lights on platform;
Roll stop;
Platform lock handle;
Body seal kit.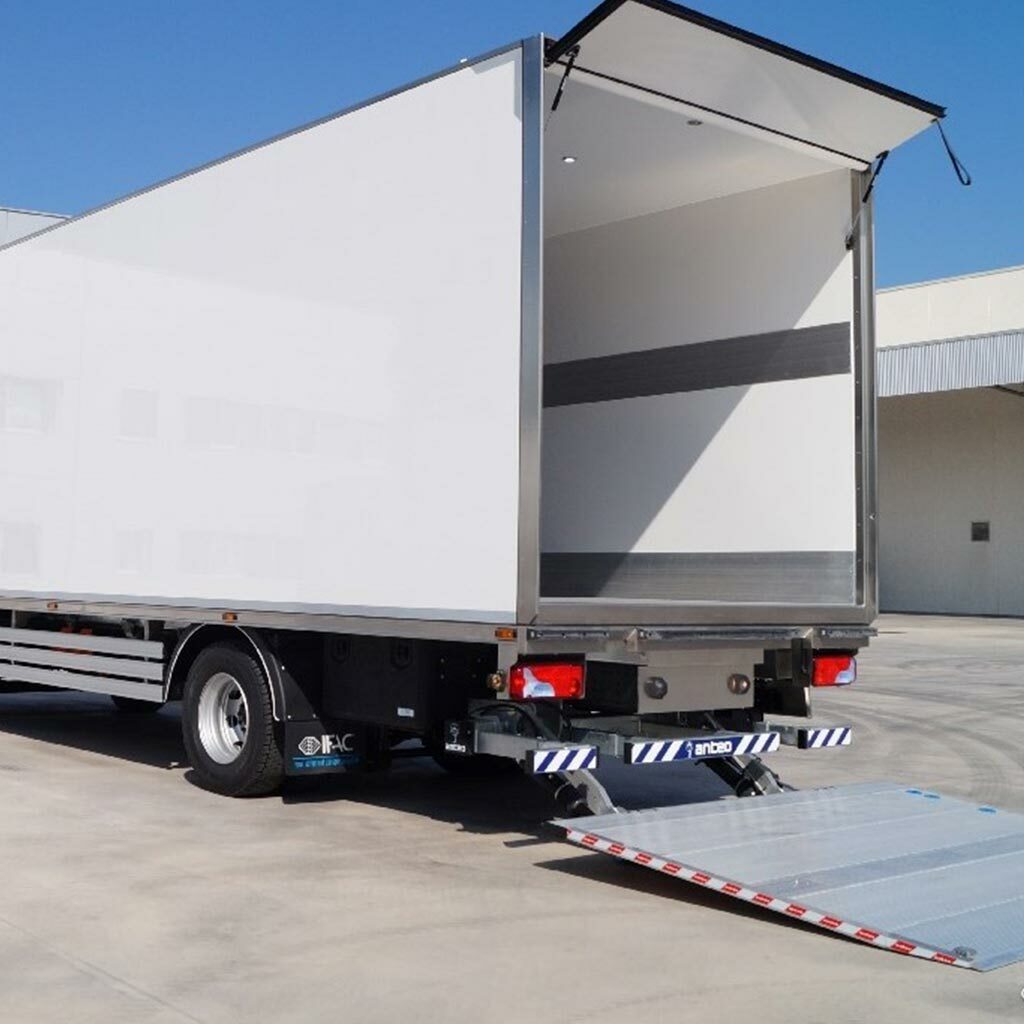 Would you like more information or a free quote?
Fill in the form with your data, an area manager will contact you to give you all the information you need and guide you in choosing the most suitable tail lifts for your needs.
Guarda il video
Anteo F3CL cantilever tail-lifts
Would you like more information or a free quote?