The REP folding tail-lifts are the ideal tail-lifts for distribution, vehicle rental companies, for vehicles where the maximum variable use is needed and/or vehicles for docking work. REP 15/2, REP 20/2 and REP 15/4, REP 20/4 are recommended for bodies with flush doors, heavy duty vehicles and semitrailers.
The REP 15/4 and REP 20/4 are equipped with tilt cylinders. This feature is a must where the operator loads or unloads goods on gradients.
Black KTL plus and powder paint
Inside body remote control;
Radio remote control;
Foot operated controls on platform;
Blinking lights on platform;
Roll stop;
Light brackets.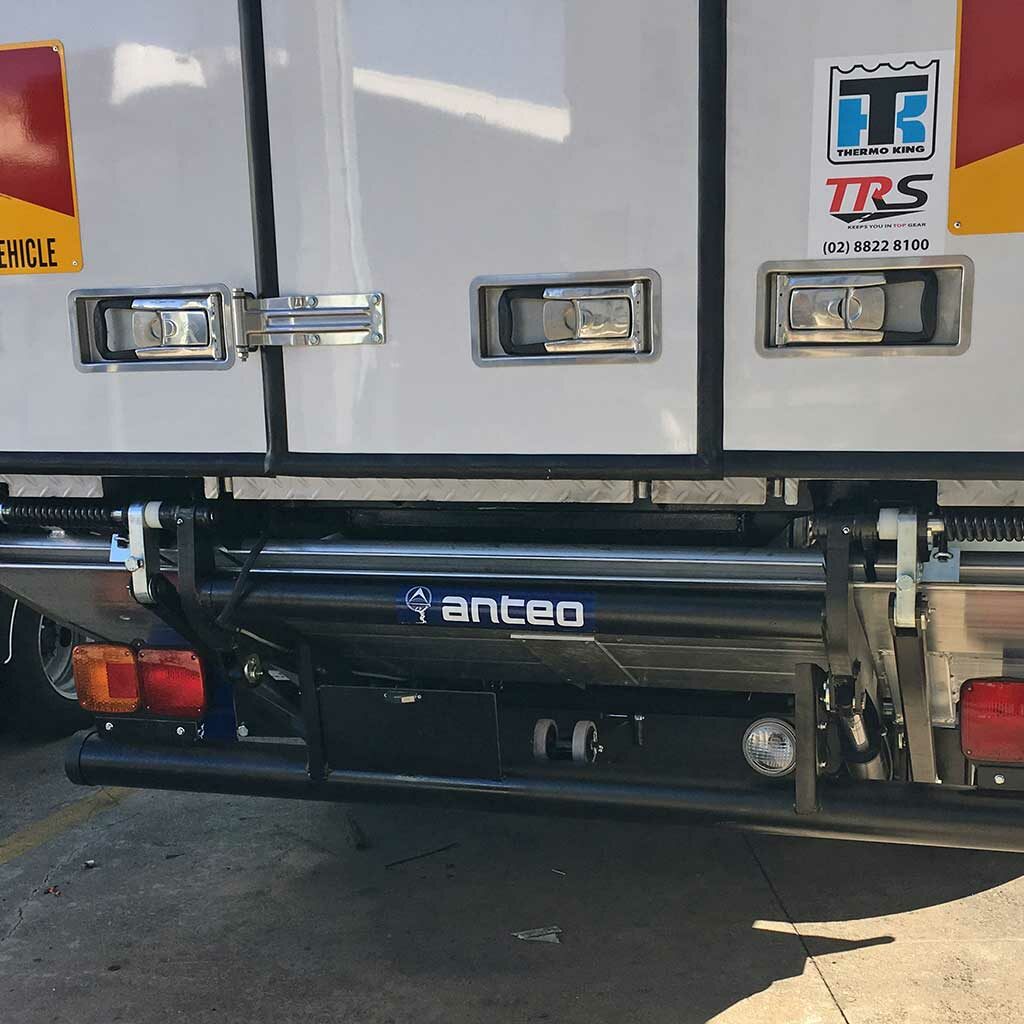 Would you like more information or a free quote?
Fill in the form with your data, an area manager will contact you to give you all the information you need and guide you in choosing the most suitable tail lifts for your needs.
Guarda il video
Anteo REP tuckaway tail-lifts
Guarda il video
REP 44
Operational Video
Would you like more information or a free quote?